Making Plastic Look Like Wood
And Wood Like Plastic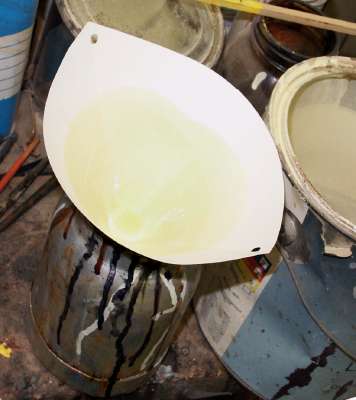 I then mixed a toner (thin pigmented lacquer paint) to match the plastic color. This is applied with a spray gun at low pressure (20 psi) as a "wash coat". You want to apply several very thin coats rather then one thick one so the grain of the wood is not filled.
Copyright by Steve Nearman (The Master's Touch - FurnitureRepair.net) 2003- all rights
reserved. No part of this web site can be reproduced in any form without written permission.
Terms of Use