Making Plastic Look Like Wood
And Wood Like Plastic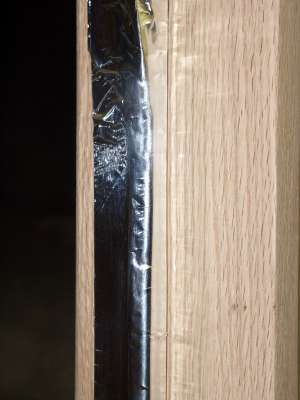 This taping it self takes some extra time and only allows you to finish one side of the jam at a time. We also had a problem with the tape not sticking to the raw wood jam after several hours. If you get a door unit like this add a few extra hundred bucks to the cost to make up for all the extra time!
Copyright by Steve Nearman (The Master's Touch - FurnitureRepair.net) 2003- all rights
reserved. No part of this web site can be reproduced in any form without written permission.
Terms of Use